The OnlyKey App is used for the initial setup and configuration of OnlyKey. Supported on Windows, macOS, and Linux.
OnlyKey App
This is the official app for OnlyKey
OnlyKey can be purchased here: OnlyKey order
About
OnlyKey App is an app to be used along with an OnlyKey device. The app is used for things like:
Initial setup of OnlyKey (PINs)
Configuration of accounts (Slots)
Loading keys for OpenPGP and secure backup (Keys)
Backup and restore of OnlyKey (Backup/Restore)
Setting OnlyKey preferences (Preferences)
Setting advanced options (Advanced)
The app is required on all systems where Google Authenticator (TOTP) is used
For information on using the app with OnlyKey see the OnlyKey User's Guide
Install OnlyKey App
Step 1. Download installer
Note:
Windows users, there is a portable version of the app
here
. This permits using the OnlyKey App in enterprise and environments where users may not have admin rights.
Note:
Linux users, if a UDEV rule has not been created previously follow the following instructions
here
, additionally the OnlyKey app may now be installed via snapcraft -
Linux Guide
Step 2. Install and launch the app.
Pro Tip:
You can ensure the integrity of your downloaded file by verifying the checksum.
macOS SHA 256 CHECKSUM: 1f7756227af0752bf2d1071bf6f04e5a3282df54ac0125fdfb4abfab7edb115a
Windows SHA 256 CHECKSUM: 22fc0b80d0b11fa5b0f9a566ae11edb8aee41e53905259e2a8a948c71e45e1fe
Linux SHA 256 CHECKSUM: f00f056a3432d624a805596a6c6b0f2ce5d8efa8c95da1baac39599946301065
Linux App GPG Public Key
A1D6 4A3B 496C B0F3 6E12 B46F 9A9F 520D 44EA 53D1
If you have an OnlyKey to set up, once you have installed the app proceed to OnlyKey Setup
OnlyKey Chrome App (End of life)
Google is discontinuing Chrome app support on all operating systems. For now, the Chrome app is still available and Google has extended support (June 2021 for Windows, Mac, Linux and June 2022 for Chrome OS) but Google has announced that it will be disabled in a future version of Chrome. The Chrome app will continue to be maintained but users should migrate to the desktop app.
Step 2.
Click
here
to browse to the OnlyKey Configuration Web app on the Chrome Web Store and select 'Add to Chrome'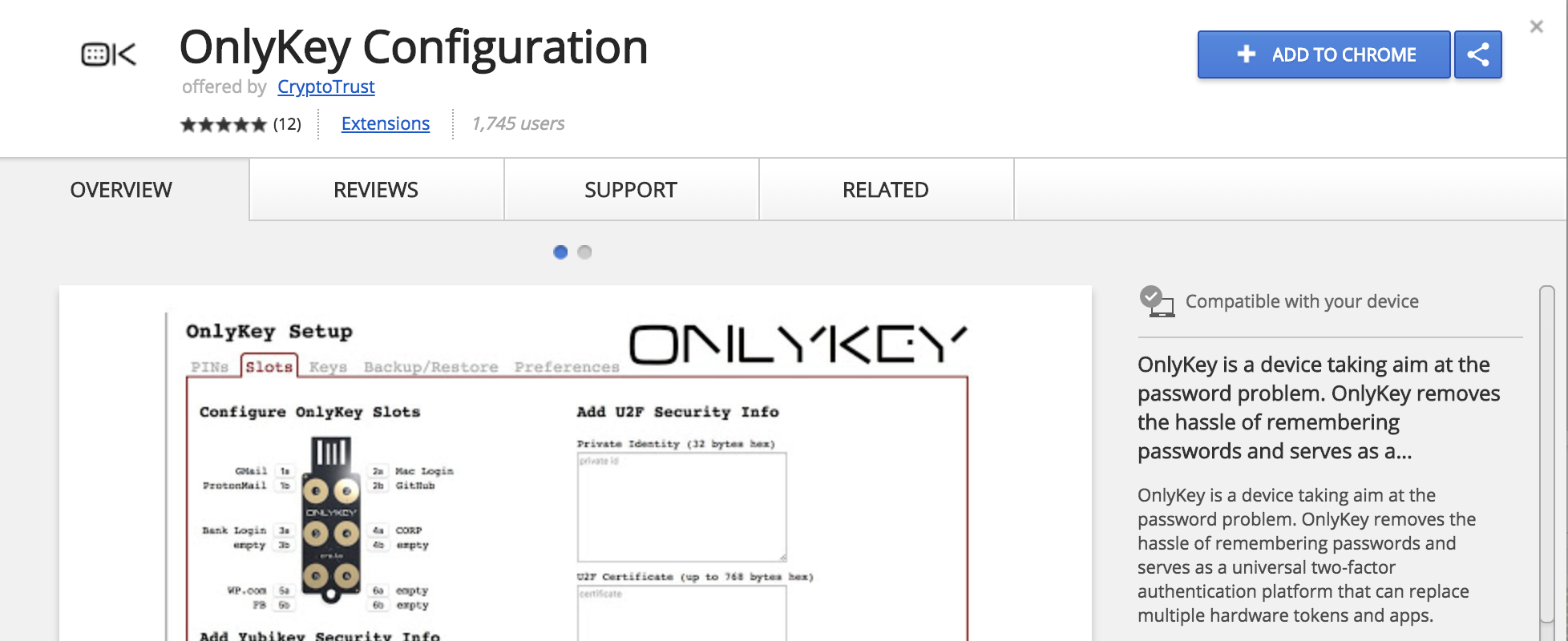 Step 3. When prompted select ''Add App''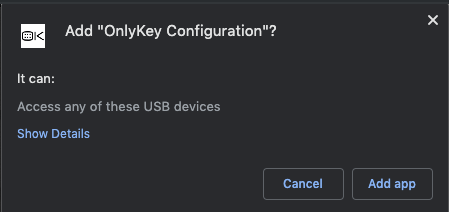 Step 4. To launch the OnlyKey Configuration App select the top right menu icon -> Bookmarks -> Show Bookmarks Bar to enable the bookmarks bar to become visible. Then select the Apps icon (Or alternatively browse to ''chrome://apps/'') and then select the ''OK'' icon to launch the OnlyKey App.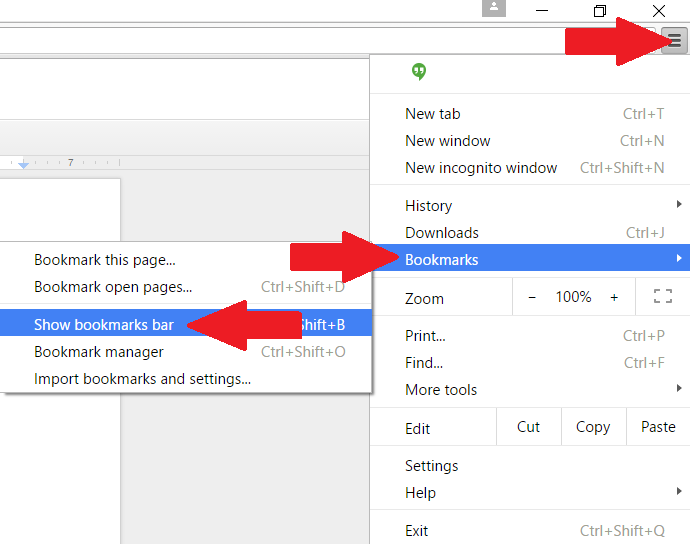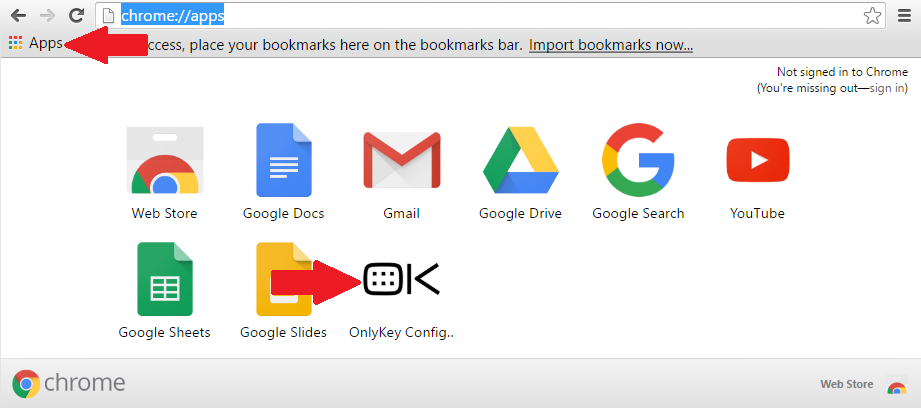 Support
Check out the OnlyKey Support Forum
Check out the OnlyKey Documentation
Source
Edit me